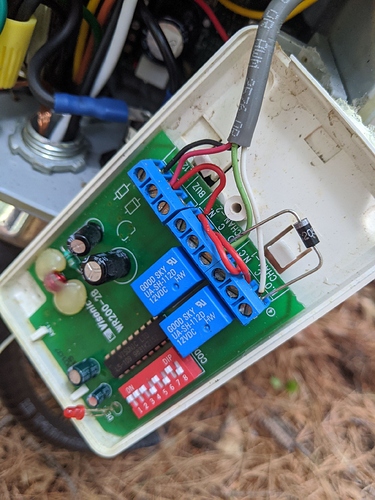 !
Hello,
Trying to use your 2 channel receiver 202U for a boat lift where we need the motor to go either forward or reverse. I have attached a picture of an old receiver and how it was wired up as well as a picture of the inside of the electrical box that has 2 contactors in it.
We wired up the receiver much like my previous one. We can get the signal to work for going forward (where 1 contactor is activated) but cannot get it to go in reverse (where we need both contactor to be activated).
Any advice on wiring.
Also if there is any chance of responding to the following email as well of the electrician who is trying to wire the reciever up for me. j-csimpsonboys@sympatico.ca
Thank you in advance,
Paul